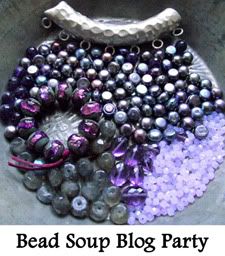 This time it's going to be the biggest Bead Soup Party ever! Right now, there are about 250 participants - and sign ups will be accepted till tomorrow, August 3rd!!!
To participate, you only need to have a blog, a focal, a clasp and some coordinating beads. You don't have to make your own beads and yes, it is international. So don't hesitate and join in the fun!
To read more about it, just go to
her page
!
I hope to see your creation on reveal day September 17th!!!